Voigtlander HELIAR 40mm F2.8 VM new lens has just started selling in Japan, the shop is still the reference price for 39,780 yen. Meanwhile, the product physical picture also appeared, we can do more for reference.
This lens looks not only volume, lightweight, and texture, the barrel looks very slim, I believe in the work area to meet our needs. And though its physical bayonet for Sonecha mouth, but in fact it can also be used on Sony's full-frame micro-camera, specifically for FE bayonet.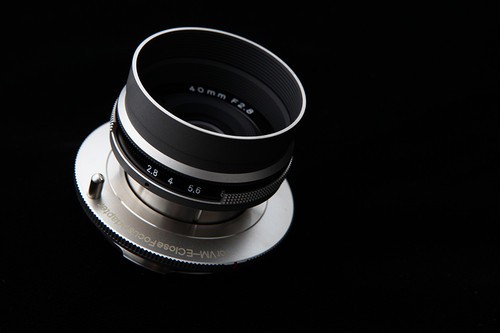 Judging from the specific parameters, the lens uses three groups of five optical structure, 10 blade circular aperture, focus distance 0.5m, weight 132g, filter diameter 52mm.
Physical map from a product point of view, we believe that this lens inherits consistent advantage before Voigtlander lens characteristic. It enriches the current FE-mount lenses exist "selective difficult" problems. Meanwhile, the issue will also boost sales from Voigtlander lens on one side.