If you are a like carrying a digital SLR, a pile-up, walk in different countries and cities, humanistic photography enthusiasts to capture the scenery, then you should be under a shot from the 19th century. This is not a joke, because Lomography by creative film photography organization launched a Kickstarter to raise public event: the resurrection of those old lenses charismatic. The first works, that is, in 1840 launched the Petzval lens.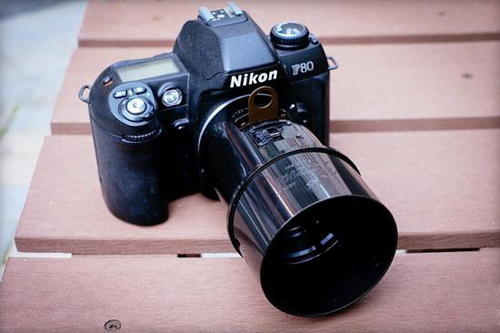 The original Petzval lens for quick portrait was born, and achieve a faster shutter speed through a large aperture to capture moments characters. And after digital, you can install it on a Canon or Nikon's advanced SLR, get full of retro flavor of digital images.
Petzval lens look like antiques on the Titanic
Mankind is always full of feeling old objects, especially watches, these lenses can heritage products. There is no doubt that even engraved version, Petzval lens is still today looks wonderful: brass casting body, looks like an antique from the Titanic found, and with a slightly modern Nikon SLR weird, you may need to prepare at least a similar kind of retro styling Df SLR.
Of course, the camera is filming the biggest role. So why do you want to use in 1840 it shot in 2014? Petzval most unique feature is the wide caliber brings imaging background separation ability, unique blur sometimes caused the formation of a surreal effect, which is its unique charm.
Of course, when using such a classic shot, you will encounter some challenges customary. Such as the need to achieve a metal disc aperture size adjustment, so at any time with a few metal sheet is necessary. In addition, full manual operation is inevitable, but all veterans who are not stumped photography.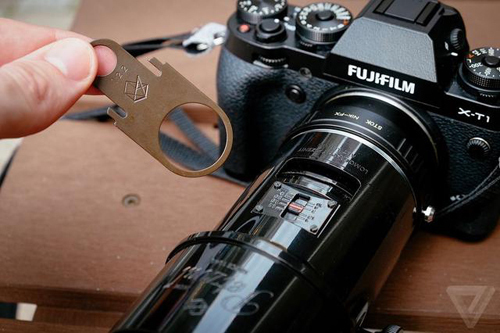 theverge photo editor, respectively, using a Nikon F80 film SLR cameras and Fuji X-T1 digital micro single test Petzval lens, of course, the latter need to connect the adapter ring. Relatively speaking, the combination of Petzval lens and digital camera more perfect, because no additional tools to calculate the correct exposure, because Fengyun lens itself does not send any information to the camera parameters. Of course, Petzval lens is a 35mm full frame, using cut pieces need to take into account the effects on non-full-frame single micro / SLR.
Petzval lens is subjective and full of charm
If you already have a full-frame digital SLR, must be quality suitors, then how Petzval lens effect?
Obviously, the lens can not be like 1840's most advanced models that bring a very sharp image or a variety of compensation effect, especially when using a large aperture shooting. But its charm is also from there. You do not by objective scoring, performance comparison to measure it, because it is attractive now from its subjectivity.
Bokeh effects seem random and full of charm, sharp image quality may not be the ultimate, but often is fantastic, gorgeous, full of flavor, and perhaps this is the greatest charm of old lenses. And you can also get a small aperture by adjusting clearer picture, while achieving a shallow depth of field, which is obviously an operational challenge. Eventually, you'll love everything this old lens.
Of course, recommend to the general user Petzval lens may be unrealistic. Although the price is not expensive, but the lack of features such as auto focus, high cost to get started. But clearly, it is a good lens to express emotions, full of the charm of the unknown rather than static, cold recording tool.